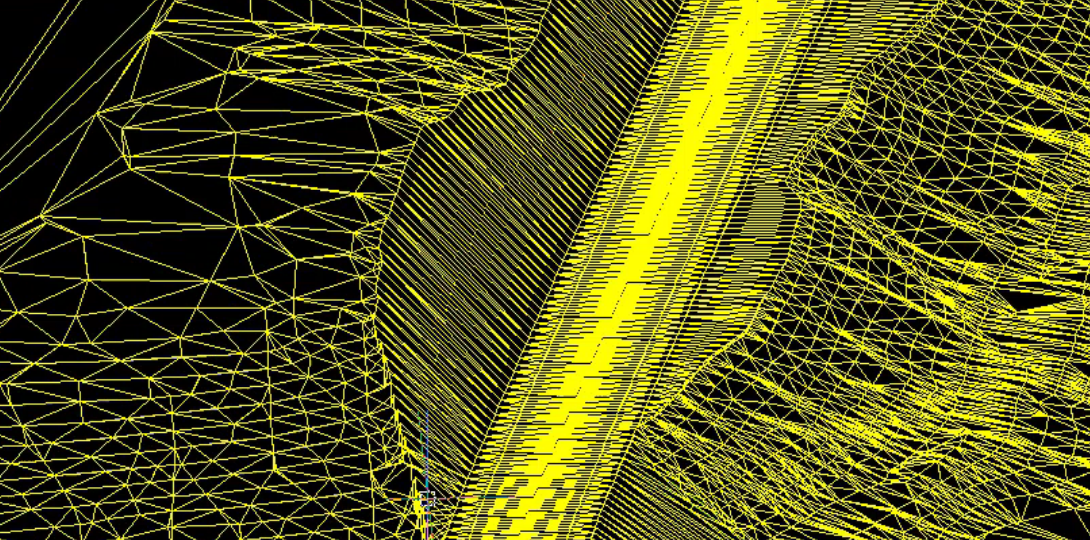 Unlock the Future of Civil Engineering with KeyTERRA-FIRMA
In the dynamic and competitive field of civil engineering, professionals are consistently seeking powerful and simple solutions to meet the complex challenges that arise. Allow us to introduce you to a ground-breaking tool that promises to revolutionise your project management and execution strategies – KeyTERRA-FIRMA. This innovative software, especially when integrated with the advanced civil functionalities of BricsCAD, forms a formidable partnership that is set to redefine civil engineering solutions.
Seamless Topographical Mapping from Survey Data
The foundation of any civil engineering project lies in meticulous planning. KeyTERRA-FIRMA assists surveyors and engineers in transforming raw survey data into precise topographical maps, fostering informed decision-making processes. By visualising the exact contours and details of a site, you can plan projects with a high degree of accuracy and insight.
Ground Modelling: Bringing Your Visions to Life
Ground modelling is powerful and simple with KeyTERRA-FIRMA. Utilise this technology to craft comprehensive and realistic ground models that add depth and insight to your projects. By offering a detailed view of the project landscape, it aids in anticipating potential challenges and formulating solutions proactively.
Colour Banding Contours
This functionality offers a nuanced understanding of terrains and geological formations, enabling engineers to interpret data with an unprecedented level of detail, facilitating smoother project execution.
Site/Road Design: Engineering Made Effortless
When it comes to site and road design, efficiency and precision are key. KeyTERRA-FIRMA comes equipped with user-friendly tools that streamline workflows, enabling the effortless execution of complex designs. These features promise to be a game-changer in the civil engineering sector, offering ease without compromising on quality.
Volume Calculations: Keeping Your Projects on Track
Ensure your projects adhere to specified parameters and budgets with the software's advanced volume calculations feature. Conduct seamless and accurate calculations, making budget overruns and miscalculations a thing of the past.
Cross Sections & Long Sections: Enhancing Project Visualisation
Create detailed cross and long sections with ease, providing a comprehensive analysis and visualisation of your project requirements. These features enable engineers to foresee and address potential issues, ensuring a smoother path to project completion.
Discover KeyTERRA-FIRMA: Your Partner in Civil Engineering Excellence
We invite you to explore the transformative features of KeyTERRA-FIRMA software further. Beyond just facilitating construction, our aim is to empower professionals to shape the future of civil engineering, offering solutions that are not only powerful but also simple to use.
Are you ready to elevate your engineering solutions to unprecedented heights? Discover how KeyTERRA-FIRMA can streamline challenges and pave the way for successful project outcomes.
Download a free 30-day trial of BricsCAD and KeyTERRA-FIRMA today and step into the future of civil engineering solutions.