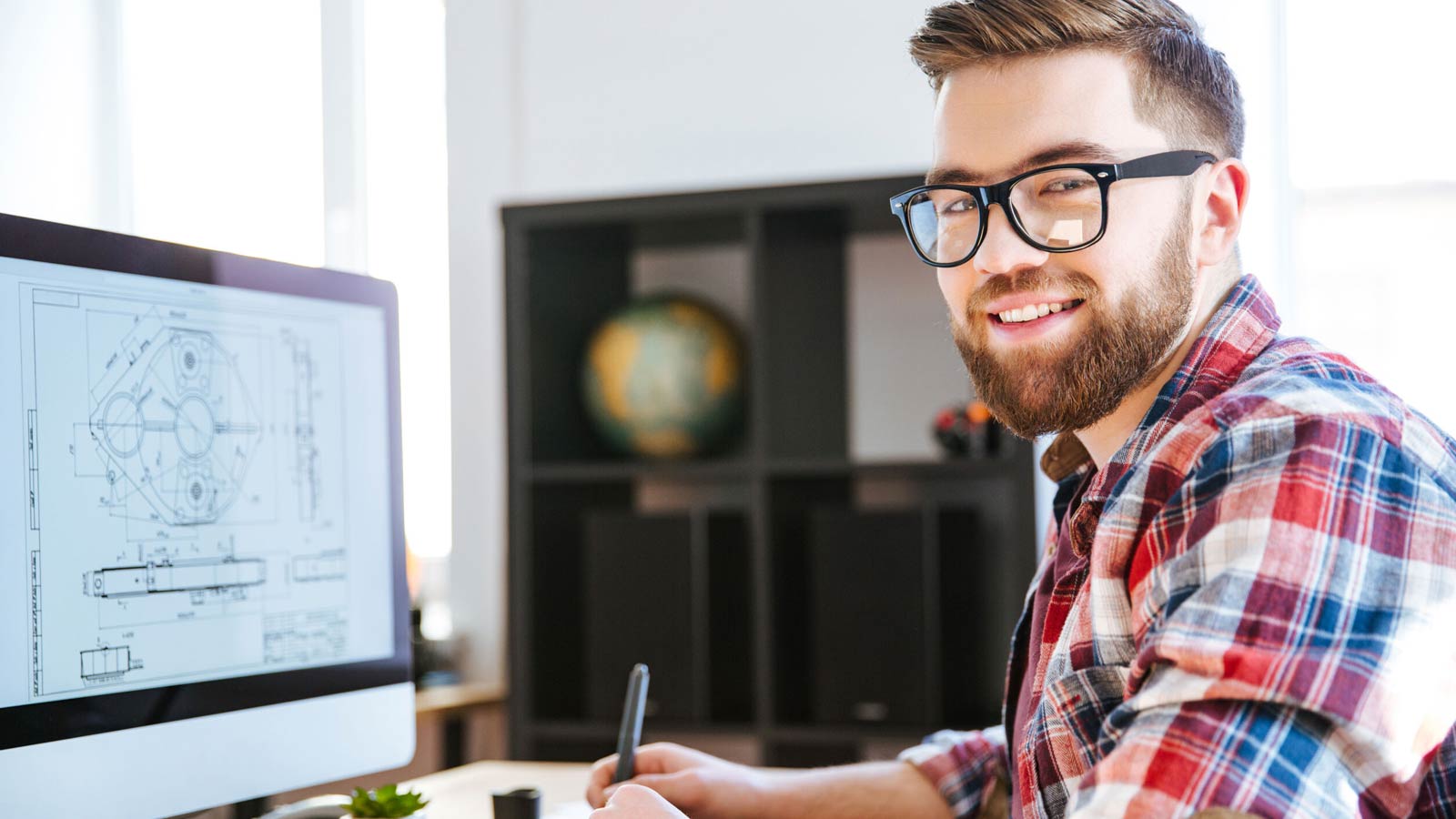 Customer Focused Solutions
KTF Software is owned  by three like-minded people who share a vision to provide powerful and simple CAD solutions that make a real difference to customer's working lives.
Our purpose is to create lasting partnerships and deliver remarkable experiences because we care about our products and our customer's needs. By sticking to one of our core values of constantly learning and improving, based on customer feedback, we have designed software that gets the job done with minimal input to achieve maximum output.
We love our own products and have been evangelists of BricsCAD® even before we were involved in selling and supporting it. You know that a product is good when it just feels right and having all been AutoCAD customers that made the transition to BricsCAD®, we understand our customer's pains and needs because we have been on that same journey. We want you to love our products like we do. In fact, our customers often end up being our best salespeople and sometimes our friends. We want our customers to feel like they have been listened to and understood, so we work very hard and take great pride in delivering high quality products backed up with exceptional customer service and support.
Scott started his professional career as a tree surgeon, and soon after completing a BSc in Arboriculture, established a tree consultancy practice in 2005. He grew the company to a team of around 25, and diversified the company's services to include Landscape Architecture, Ecology, and Digital Imagery. Having a keen interest in technology and innovation as an aid to increase efficiency and improve standards, he developed a bespoke tree surveying app for the iPad in 2010, the year it was released in the UK.
He had been a customer of Qscape and BricsCAD since 2012, having made the transition from AutoCAD. Even then, he was an enthusiastic advocate for both products and recommended them to all his customers in the AEC industry.
He worked with Dan from Qscape to develop a tree survey plotting app as a plug-in for BricsCAD and Qarb was added to the Qscape suite of products.
In 2018, his passion for innovation, business development and customer relations along with a fascination with software development, led him to pursue an opportunity with Dan and Otso to explore promoting their products to a wider audience.
In his spare time, he still enjoys taking his ropes and harness to climb trees and goes to the Alps whenever possible to improve his skills on a snowboard.
Dan is a talented developer of CAD applications and a Chartered Landscape Architect, which made him perfectly placed to create Qscape.
Working as a Landscape Architect, he became more and more frustrated with the landscape design software that was on the market. As part of his role working daily with CAD programmes, he developed a deep fascination and understanding of the power and functionality of the software.
Pretty soon, he was delving into CAD customisations, and naturally progressed on to computer programming. In 2008, he developed Qscape for AutoCAD as a much-needed solution to simplify and optimise the landscape design process. He developed Qscape for BricsCAD in 2009 and became an evangelist for the product. He quickly realised that it was a more modern, flexible and cost-effective alternative to AutoCAD, and he took the opportunity to become a BricsCAD reseller in 2010.
He now spends his time developing and supporting Qscape and Qarb and providing dedicated, timely and expert technical support for BricsCAD. He has a real passion for problem solving and software support and routinely helps BricsCAD customers with their custom LISP routines to accelerate workflows and increase efficiency.
In his spare time he loves nothing more than going on long hikes with his trusted dog and hitting the ski slopes at any opportunity.
Otso is a software developer with over 20 years' experience of CAD application programming. He graduated as a Civil Engineer in the late 80's back in his native Finland and noticed early on in his career that programming was where his passion lies. He loved to create software routines that cut monotonous and repetitive calculation times from hours and even days to minutes.
After developing land surveying and road design software in Finland for a few years, he left for sunny South Africa where he worked for a company creating AutoCAD application routines for Civil Engineers. In 1997 he took the opportunity to join KeyTERRA-FIRMA in the UK, with a role as Senior Application Software Developer. This is where the KeyTERRA-FIRMA application for AutoCAD was born, bringing together all of his experience in Civil Engineering and Software Development to create a powerful, simple solution to a complex industry.
In 2008, he was introduced to BricsCAD and quickly identified it as a high-quality CAD platform that offered the best value for money, and KeyTERRA-FIRMA became one of the first BricsCAD resellers in the UK growing a large and varied customer base.
On a calm sunny evening you might see a faintly humming speck in the sky which will be Otso grinning widely, strapped to his Paramotor.
Dave started his professional career as a Landscape Architect, joining Scott in 2012 at his previous environmental consultancy practice. He introduced Scott to BricsCAD and Qscape after using them as part of his master's degree and this is how they were both introduced to Dan, who provided tons of support and advice as well as developing Qarb for the company's tree plotting needs.
Dave was an integral part of the growth of this consultancy and proved to have more strings to his bow. He turned his hand to many other tasks and showed a talent for business development, sales, and customer relationship management. Unfortunately, he had to leave the company in 2018 to move away with his family but continued to collaborate on a freelance basis.
He joined a construction company in 2018, working closely with clients and helped to develop the growth of the business through his sales and marketing efforts. He joined KTF Software in June 2023 as a very welcome addition to the team and returns to working closely with Scott to help grow the business. His main roles include Business Development, Sales, Marketing and Pre-Sales demonstrations of our products.
He has a young family, so not a lot of free time for hobbies, but whenever possible, continues to develop his mastery of Wing Chun Kung Fu.
If you'd like to see any of our software in action, you can request a personalised demo or try it for yourself with a 30-day trial.
Our experts are on hand to answer any of your queries so feel free to get in touch, we're here for you.