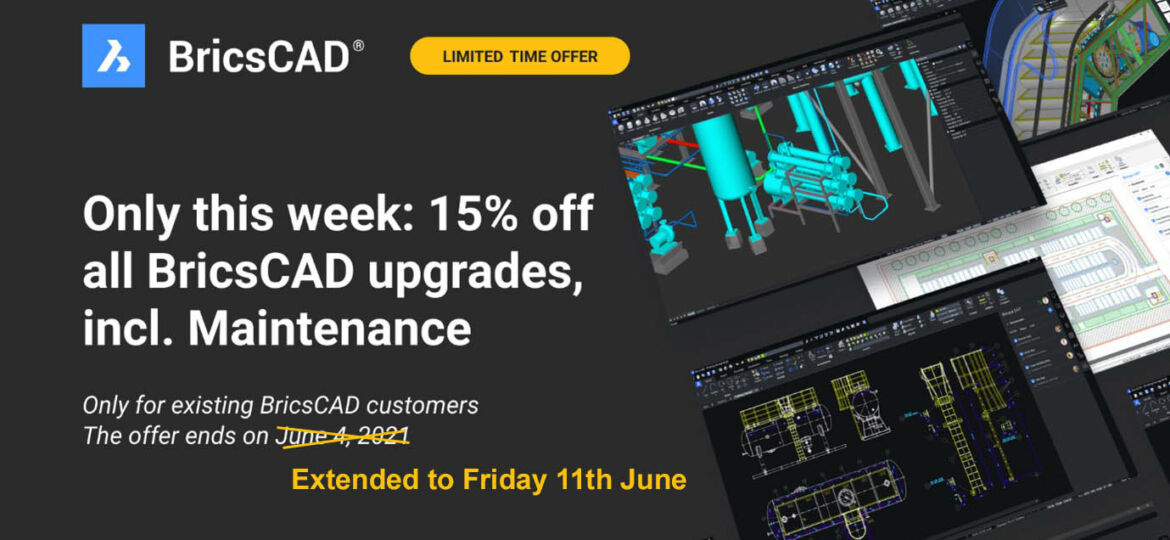 You'll need to hurry because the offer ends midnight June 11 2021!
BricsCAD V21 brings you:
Intelligent 2D drafting tools and powerful multi-threading to help you design at a higher level of detail, faster, and more accurately.
Innovations in direct and parametric modeling, point cloud processing, and visualization workflows to help you generate complex 3D geometry.
Advancements in conceptual modeling and drawing customization to support an automatic end-to-end BIM workflow.
Artificial Intelligence transformations to help you enable 3D modeling freedom in assembly design, manufacturing documentation, and much more.
Please get in touch for your Super Upgrade quote